Meet Our Practitioners at Peak Potential Chiropractic
The Peak Potential Chiropractic team is here to help you improve your health and wellbeing. We're a multidisciplinary practice made up of various practitioners so that you can have all of your needs met under one roof. We encourage you to read on to find out more about us!

Our Chiropractor
Dr Koe Davidson, Chiropractor & Practice Owner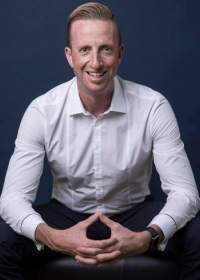 Dr Koe grew up with an early exposure to chiropractic and originally studied Exercise and Sports Science to earn a Bachelor of Applied Science in Human Movement. As an exercise physiologist and a keen, high level competitive swimmer, Dr Koe saw first hand, the numerous benefits of regular Chirorpractic care.
He wanted to be able do more for his clients, and thus decided it was time to become a chiropractor – completing his double degree's in the Bachelor of Applied Science (Clinical Studies) / Bachelor of Chiropractic Science. Since then, he has worked in several practices in regional Victoria and Melbourne, and at a bustling wellness chiropractic clinic for two years in Europe.
With over 13 years of clinical experience, he strives to make sure his patients get the very best care available. Dr Koe and his wife Elle, are bayside locals. They love to cook quality organic meals at home, and practice yoga regularly throughout the week. Koe also swims for the Powerpoints Masters Swimming Club, and competes at both the State and National level.
To book your complimentary spinal health assessment with Dr Koe https://peak-potential.cliniko.com/bookings#service
Get in touch with Dr Koe on Facebook! https://www.facebook.com/DrKoeDavidson


Chiropractor
Dr Nicholas Lekakis, B. Health.Sci/B.Ap.Sci (Chiro), B.Health.Sci (Exercise Science)/MACA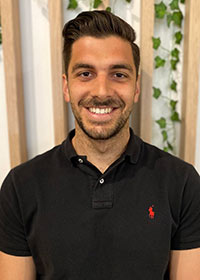 Dr Nick Experienced the benefits of Chiropractic care when he was studying Exercise Science at Deakin University. He then decided that chiropractic was the profession for him. After 8 years of university studies attaining a Bachelor of Health Science in Exercise Science and also completing his double degrees in the Bachelors of Health Science / Bachelor of Applied Science (Chiropractic) Dr Nick is committed to achieving the very best results for his clients.
Being passionate about health and wellbeing, Dr Nick is very active himself, playing high level Soccer, completing multiple Half and Full marathons as well as finding a passion for road cycling during lockdown, he can support patients with a range of different concerns.
Dr Nick and his fiancé Kyrian, love taking walks to get a fresh coffee from their local cafes and spending quality time with their family and friends immersed by good Mediterranean food.

Remedial Massage Therapist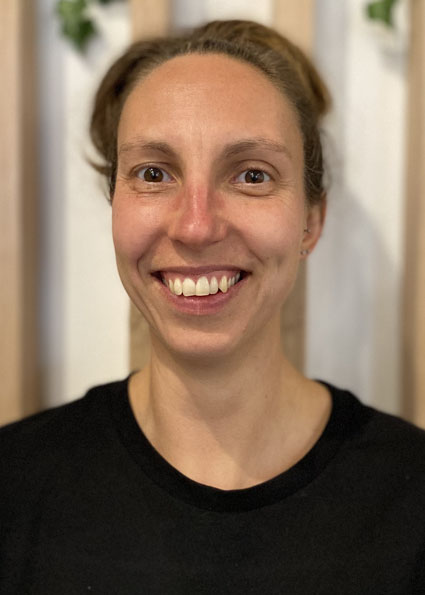 Claire Frost – Remedial Massage Therapist
Claire has completed her Diploma of Remedial Massage Therapy and is currently completing her degree Myotherapy. She will graduate with a Bachelors in Health and Science. Claire also has a degree in Sports & Disability Studies. She is also a fully qualified strength and conditioning personal trainer.
Her approach to Remedial Therapy treatments is combination of manual treatment, exercise rehab and holistic approaches.
As a sport enthusiast, Claire has previously worked with AFL Sydney swans, NRL NW Warriors, NRL Rabbitohs as well as the IRU (international rugby union) female team before the super W grand finale in Fiji. Before moving to Melbourne in 2014, Claire participated in a number of sports and activities from horse riding, rugby, hockey and netball in the UK. Claire also currently participates in running both marathons and half marathons, as well as being a keen triathlete.
In past few years, she has discovered a love and passion for yoga (yin yoga) and pilates, as well as open water swimming, mainly in the summer months. Her dedicated practice has shown her that our bodies are much more capable of challenges that we think. She loves encouraging others to not let fear stop use.
She is excited to be joining the team here at Peak Potential, meeting new people and working alongside the Chiropractors to get the best treatment outcomes for her patients. She creates a friendly and patient focused environment, as she is very passionate about patient led treatment.
In line with remedial massage and myotherapy, Claire offers dry needling, cupping, sports massage, and deep tissue remedial massages.
Click here to book now, or call the practice on (03) 9584 1308 and our team will be happy to assist.
Peak Potential Chiropractic | (03) 9584 1308